Multicultural Course Transformation
Assumptions about Multicultural Teaching
Research Based Pedagogical Strategies
Multicultural Teaching Outcomes: What the Research Says
The following resources provide specific information and strategies for teaching in the multicultural classroom.
General Teaching Resources
Ann Intili Morey & Margie K. Kitano's Multicultural Course Transformation in Higher Education: A Broader Truth

This book incorporates a two-dimensional model for infusing multicultural elements into a course or curriculum. The book advocates that instructors approach change by focusing on one or more components and by identifying a target level, depending on the instructor's multicultural goals and the nature of the discipline. The book draws upon the skills of experienced college and university educators to show how the model may be applied in specific disciplines and courses. It is an indispensable, thoroughly documented resource that will appeal to all post-secondary educators and administrators interested in creating an academic environment that reflects the needs of today's students and the reality of today's diverse society.
NOTE: Dr. Kitano conducted a faculty/staff workshop at K-State in August of 2009. She left a packet of materials on multicultural course transformation which may be checked out from the Teaching & Learning Center, 1800 Claflin Road, Suite 200, Kansas State University.
Two books which are directed more at secondary education but which have a wealth of ideas about diversity in the classroom and therefore are valuable as well for teacher preparation are:
Gary H. Howard, We Can't Teach What We Don't Know: White Teachers, Multiracial Schools. 2nd ed. 2006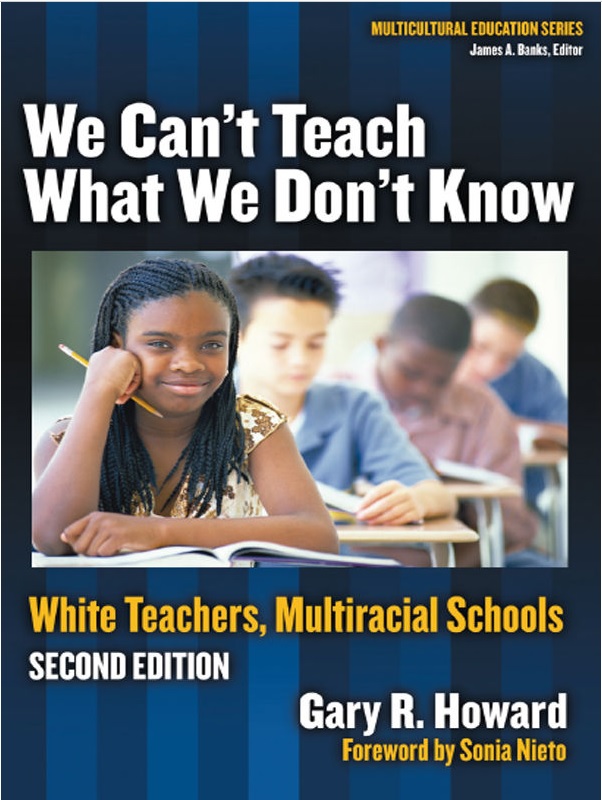 Gary Howard outlines what good teachers know, what they do, and how they embrace culturally responsive teaching. Howard brings his bestselling book completely up to date with today's school reform efforts and includes a new introduction and a new chapter that speak directly to current issues such as closing the achievement gap, and to recent legislation such as No Child Left Behind.
Sonia Nieto, Finding Joy in Teaching Students of Diverse Backgrounds: Culturally Responsive and Socially Just Practices in U.S. Classrooms. 2013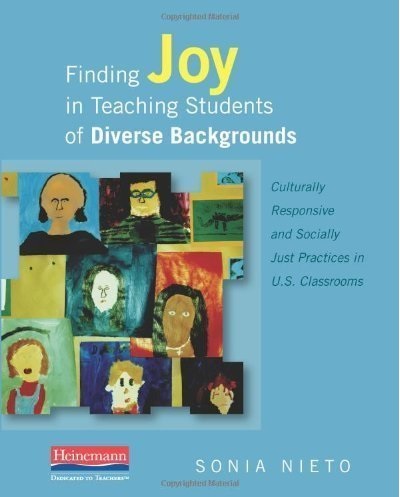 One in four public school students in the U.S. now speaks a language other than English at home, and the number of emergent bilingual and immigrant children in our schools continues to grow daily. What does it mean to be a teacher today, when students are more diverse in language, culture, race, and social class than ever before? What does it take to thrive, when the demands of teaching have never been greater? Sonia Nieto found and interviewed 22 teachers of varying backgrounds and school settings who help answer the question of what effective, culturally responsive teaching looks like in the real world.
Science & Engineering Specific Resources
"Reaching All Students: A Resource for Teaching in Science, Technology, Engineering & Mathematics" (pdf)
Reaching All Students is a resource developed by the Diversity Team of the Center for the Integration of Research, Teaching, and Learning (CIRTL), a NSF-funded multi-institutional project of the University of Wisconsin–Madison, Michigan State University, The Pennsylvania State University, the University of Colorado at Boulder, Howard University, Texas A&M University, and Vanderbilt University. During the Diversity Institute in 2004-2005, diversity scholars recruited from across the nation collaborated with the CIRTL Diversity Team to explore inclusive teaching in postsecondary science, technology, engineering, and mathematics.
American Indian Science and Engineering Society
AISES substantially increases the representation of American Indian and Alaska Natives in engineering, science and other related technology fields. Through a variety of educational programs, AISES offers financial, academic and cultural support to American Indians and Alaska Natives from middle school through graduate school.
Women, Minorities, and Persons with Disabilities in Science and Engineering
A report that provides information about the participation of women, minorities, and persons with disabilities in science and engineering education and employment.